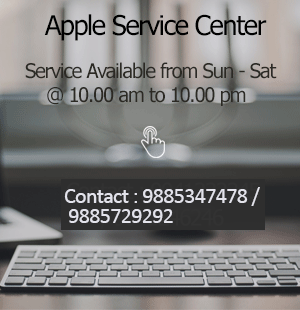 In recent survey on IT-products we shown that laptop sales would shortly overtake the desktops sales, So we at Laptop Service Centre Hyderabad try to bring quality support close to your doorstep & thus ending your agonizing wait for a support engineer to attend to your support calls. We believe in offering low cost & quality solutions to your laptop, unlike suggesting customers to go in for expensive repairs our chip-level team of experts try to service the on-board problems by working with various chips on board. Our laptop repair estimates include parts, labour, and return delivery cost. Our inventory needs fulfill by Singapore based Vendor, that apart we buyback old & non-repairable laptops from which we procure & refurbish parts for replacement on other laptops.
Only Laptop Repair Center in Hyderabad that gives you Pick 'N' Drop Service Area
Better technical support at Standard Charges
Strong symbiotic relationship with our customers.
Ensure ultimate customer satisfaction.
Deal in all the top brands and makes of laptops.
Repair and other services, along with accessories under one roof.
We offer quality repair for all makes and models of Laptop and Notebook at Standard Rates. Our professional technician has many years of experience. Simply Logged the Complain for Laptop Repair Estimate. Our technicians will provide you Laptop Repair Estimate.
Laptop Service Centre Hyderabad also into Laptop Software Services like Operating System Installation in New and Used Laptop, Downgrade the OS from Vista to XP.
Copy Rights Reserved©2018