Dell 1G222 Laptop Battery
Buy DELL 1G222 Battery in Chennai battery store www.laptopservicecentrechennai.com, the Power Dell 1G222 Laptop Battery is replacement for original DELL 1G222, 100% OEM compatible. Now the high capacity Dell Laptop Battery 1G222 is at 25%off discount for you, Full 6-Month warranty and 3-day money back !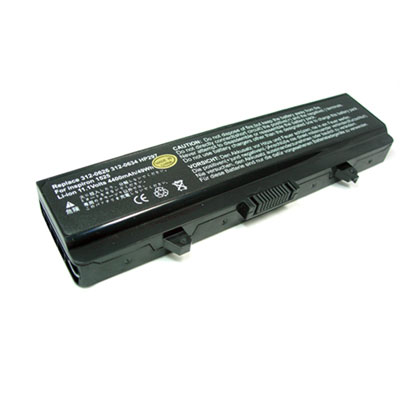 | | |
| --- | --- |
| Item Numbe | ELDE021D |
| Chemistry | Li-ion |
| Voltage | 14.8V |
| Capacity | 4400 mAh |
| Dimension | 120.70x111.50x20.10mm |
| Net Weight | 518.80 g |
| Color | D.Grey |
| Product Type | DELL 1G222 Battery |
Buy DELL 1G222 Laptop Battery
Replacement Dell 1G222 Battery ! The rechargeable Li-ion Dell 1G222 Battery (4400 mAh high capacity) is specially designed for the original dell 1G222 laptop battery. This battery store offers best price for the Dell 1G222 replacement battery. Buy Dell Battery 1G222 now and Six month warranty 30 days money back.
Description
The DELL 1G222 Battery offered by us are compatible with certain products of batteries manufacturers. All the information presented on this website may contain references to products or trademarks maintained by such manufacturers, which is solely to show the batteries with which our products are compatible. Besides, our company and website are neither related in any way with these manufacturers nor are the products listed in our website manufactured by those batteries manufacturers.
Fits Model
* Dell INSPIRON 2600 SERIES * Dell INSPIRON 2650 SERIES * Dell SMART PC100N * Dell Winbook N4
Fits Model
* Dell 1G222 * Dell 2G218 * Dell 2G248 * Dell 2N135 * Dell 312-0022 * Dell 461-7299 * Dell 7F948 * Dell 8F867 * Dell 8F871 * Dell 8F967 * Dell BAT-I2600 * Dell BAT3151L8 * Dell IM-M150290-GB
Dell 1G222 Battery Maintenance and User Instructions
A new Dell 1G222 Battery usually maintains a discharged condition with very low capacity. It is highly recommended to fully charge new battery packs before using. You can refer to the users' guide of your electronic device for charging instructions.
A new Dell 1G222 Batteries pack also needs to be circled 3 to 5 times to reach its optimum performance.
Rechargeable dell 1G222 laptop battery will undergo self-discharging when left unused for a long period of time. Thus, it should always be stored in a fully charged state and kept in a cool, dry and clean place.
To maintain the optimum performance of a Dell 1G222 battery pack, it is highly recommended to circle it at least once a month.
It is normal if a new Dell 1G222 laptop battery gets warm when being charged or used. However, please pay special attention if the Dell laptop batteries pack becomes excessively hot. This may indicate there is a problem with the charging circuit of the electronic device. Please consult a qualified technician if necessary.
New Dell 1G222 laptop batteries are hard to be charged. Sometimes, your electronic device may indicate a fully charged condition about 10 to 15 minutes when the new battery pack is being charged for the first time. When this happens, remove the battery pack and let it cool down for about 10 to 15 minutes then repeat the charging procedure. Sometimes, a new 1G222 battery will suddenly refuse to be charged. If this happens, a suggested solution is trying to remove the battery from the device and insert it again.