Sony Laptop Repairs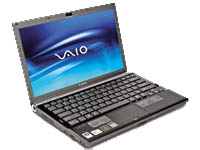 Laptop Service Center hyderabad is a nationwideSony laptop repair and service company based in hyderabad with a strong focus on customer service and strict commitment to excellence. We have positioned ourself as hyderabad top choice for laptop repair and upgrade services. We are so positive that you will be satisfied with our services.
Laptop Service Center hyderabad is committed to provide a wide range of high quality Sony laptop repair and upgrade services to suit our customer's needs at competitive rates much lower then our competitors.
Our Sony notebook repair services include comprehensive software and hardware troubleshooting and installation, complete system backup, repair and upgrades. Our experienced laptop technicians and hardware engineers service all Sony notebooks including the entire range.
VPCB1, VPCCW, VPCEA, VPCEB, VPCEC, VPCF1, VPCL1, VPCM1, VPCS1, VPCW, VPCW1, VPCW2, VPCX1, VPCY1, VPCZ1, VGX-TP, VGX-XL, VGN-A, VGN-AR, VGN-AW, VGN-B, VGN-BX, VGN-BZ, VGN-C, VGN-CR, VGN-CS, VGN-FE, VGN-FJ, VGN-FS, VGN-FW, VGN-FZ, VGN-G, VGN-N, VGN-NR, VGN-NS, VGN-NW, VGN-P, VGN-S, VGN-SR, VGN-SZ, VGN-T, VGN-TT, VGN-TX, VGN-TZ, VGN-UX, VGN-X505, VGN-Z, VGF-AP, VGF-HS, VGC-JS, VGC-LA, VGC-LM, VGC-LN, VGC-LT, VGC-LV, VGC-M, VGC-RA, VGC-RC, VGC-RM, VGC-RT, VGC-V and VGC-VA models.
Sony Notebook Repair
We can professionally troubleshoot and repair all Sony notebook models with video and display issues such as duplicate images, random characters on the screen, distorted video, no video on the screen, scrambled video, vertical and horizontal lines on the screen, flickering action, intermittent booting and white lines running across screens. Some of the specialist services that we offer as part of our hyderabad Sony laptop repair, replacement and upgrade services include:
Professional hyderabad sony Notebook Repair and Upgrade Service:
Step-1: Get in touch with one of our laptop service advisors by calling 98 4109 4109 inform them the symptoms of the fault.
Step-2: Based on the information provided by you, we will assess the nature of the fault and accordingly provide you a ballpark figure for the cost of hardware component replacement and labour to undertake the repair or upgrade process.
Step-3: Once we inform you about the estimated cost for your repair or upgrade service, it's up to you to make a decision if you wish to take the process to the next phase.
Step-4: Clients can bring the defective laptop into our repair centre or we can arrange to collect your faulty sony notebook computer and have it brought to our hyderabad laptop service centre, for an affordable charge.
Step-5: Once we take delivery of your notebook at our service centre, we will proceed with the essential repair, upgrade or replacement service and consequently inform you the final charge for the job performed.