Acer Notebook Repairs: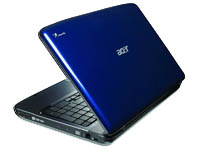 Laptopservice center is a hyderabad based nationwide laptop repair centre in the Andhra pradesh for Acer laptop repair, replacement and upgrade services at highly competitive prices. Our skilled technicians can repair all Acer laptop models and we specialize in Acer Aspire Laptop Repair, Aspire One Netbook Repair, Acer Ferrari Laptop Repair, Acer Extensa Laptop Repair and Acer TravelMate Laptop Repair.
Laptops are able to perform the same functions as a desktop PC and has an added advantage that it can be carried anywhere, anytime. But the fact is that you may be frustrated when you find your laptop not working when you want it to be. So finding a reliable London laptop repair centre is very decisive. Creative IT is committed to providing the highest quality Acer laptop repair service to our customers at affordable rates.
Professional hyderabad Acer Notebook Repair and Upgrade Service:
Step-1:Get in touch with one of our laptop service advisors by calling 98 4109 4109 inform them the symptoms of the fault.
Step-2: Based on the information provided by you, we will assess the nature of the fault and accordingly provide you a ballpark figure for the cost of hardware component replacement and labour to undertake the repair or upgrade process.
Step-3: Once we inform you about the estimated cost for your repair or upgrade service, it's up to you to make a decision if you wish to take the process to the next phase.
Step-4: Clients can bring the defective laptop into our repair centre or we can arrange to collect your faulty acer notebook computer and have it brought to our hyderabad laptop service centre, for an affordable charge.
Step-5: Once we take delivery of your notebook at our service centre, we will proceed with the essential repair, upgrade or replacement service and consequently inform you the final charge for the job performed.
Laptop Repair / Troubleshooting
Laptop Set Up / Installation
Hard Drive Data Recovery
E-Mail, Modem, and Internet Problems
Hard Drive Replacement / Upgrade
CD-ROM, CDR-W, DVD Repair / Upgrade
Keyboard Repair and Replacement
RAM / Memory Replacement / Upgrade
LCD Screen Repair / Replacement
LCD Backlight Repair / Replacement
LCD Inverter Repair
Wireless Router Installation
Networking Installation
Motherboard Repair / Replacement
Laptop Software Installation
Power Cord Repair / Replacement
DC Power Jack Repair / Replacement
We mainly concentrate on providing same day Acer laptop repair, replacement and upgrade services to London customers and quick turnaround for UK customers. Our team of expert engineers have years of technical experience and is also competent to carry out component level Acer laptop repairs.
If you have any problem with your Acer laptop or notebook, then contact our Acer laptop service centre on 020 7237 6805 to receive the highest quality Acer laptop repair, replacement and upgrade services at amazingly affordable prices. Our technicians will be more than pleased to answer any questions you may have with regards to our London Acer notebook repair services.